Quantity

87 sold / More than 10 available

Condition

NEW

Handling

Ships within 1 business day

Ships to

US, CA

Returns

Returns Accepted, 14 Days Money Back

Guarantee

Seller

Experienced Seller
99.5% positive feedback ledwholesalers_inc (106,513)
Click to Enlarge
Product Code: 7202UV385
If you are looking for the most powerful UV Flashlight, this is it. The don't bigger than this with this wavelenght. Unlike the cheaper version come with strong visible purple light, this one almost has no visible light. Yet, Very Powerful in UV

This UV LED flashlight is designed for money checking, credit card checking, criminology, oil-mining, mineralogy, archeology, surveillance, chemical probe testing, security inks, document checking, biology, medical applications, chemistry, food checking, water pollution detection, body fluid, Urine spot and etc.
Some other use for this UV LED flashlight

Bugs/Insect Detection
Minerals Hunting
Automobile Air Condition Fluid Leaking (Freon)
Police use it for scanning the crime scene
Durable - Aluminum, LED are long Life and Unbreakable
Strong in UV, but not strong in visible light


Due to the intensity of this UV LED device UV protective glasses are recommended. Do not look into this device while operating nor shine in any person's eyes. You can get a pair of UV Protection Glass Here. Not only it filters 99.9% of the UV, but also it enhance the contrast light so that you don't see any blue from the UV Light.
Specifications:

| | |
| --- | --- |
| Bulb Type | Longwave UV LED, 380-385 nM |
| Bulb Life | 100,000 Hours |
| Body Material | Aluminum with "O" rings for water resistance |
| Battery Require | 3 x AA Alkaline Battery (Not Included) |
| Battery Life | Approximately 20 hours on 3 AA batteries |
| Switch Type | Click on / Click Off |
| Weight | 8 oz. |
| Head Diameter | 2.15" or 55 mm |
| Body Diameter | 1.38" or 35 mm |
| Length | 5.5" or 140 mm |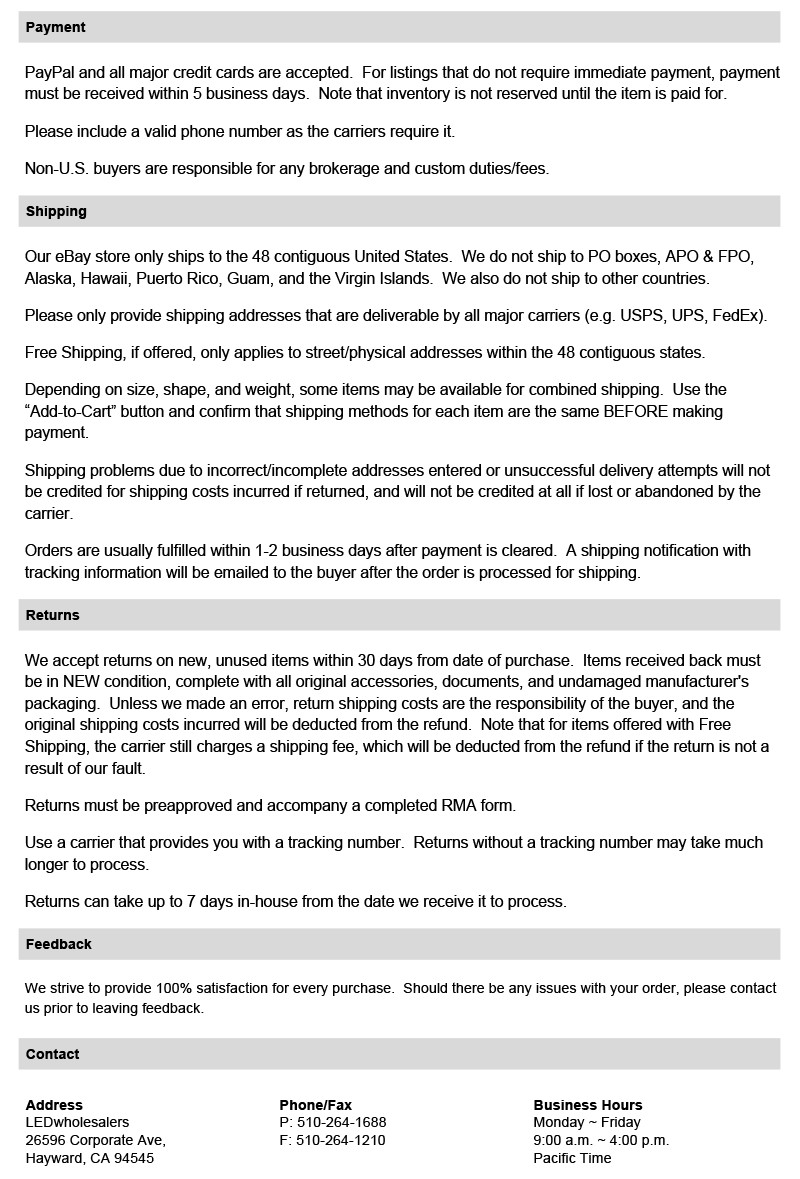 Shipping and Accounting Automation by Teapplix